About Us
Pro audio, lighting and video store in Montreal since 1996.
We are well located in Montreal close to Metro Cremazie. We offer a personalized service according to your expectations and needs.
We have everything you need from Dj equipments to recording and mixing gear to build your own personal studio.
We also have a large variety of audio, lighting and video equipment to build a unique venue or show stage of high quality.
Our specialized team will be happy to guide you through the choices of professional gear that best fits your needs, providing you fast and efficient installation services while ensuring you receive a continuous customer service.
Please come visit us at 8923 Lajeunesse Montreal Quebec H2M 1S1, where we'll be pleased to serve you. Or use the form below to contact us directly by internet
Find us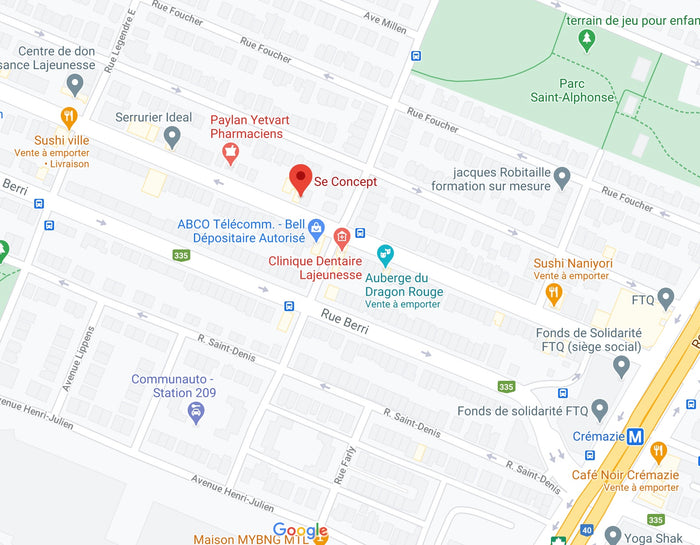 8923 Lajeunesse, Montréal, Québec H2M 1S1
Telephone : 514 - 384 - 7915
Fax : 514 - 384 - 7929